Comments/Citation

Nellie Harness Coakley
tcoakley@northnet.org
nurse present, when Richard died. 7th, Mash, Hospital
7, College Street, Canton, N.Y., 13617, USA
Nurse's Commentary

I was present, when Richard died. His name tag, was the only one, I ever read in triage. I believe, I was meant to, because we had many men come in, from his platoon, that day and I helped comfort a friend, the first night and his Lt., the next, while I was, on night duty. He must have been, a wonderful human being, because he was obviously highly thought of and deeply loved, by the men, in his platoon. I have so often wanted, to tell his parents what a wonderful son, they must have raised, how very sorry I'am, that he died and that, we gave him our very best, at our hospital. I always look him up, at the Wall, when I'm in DC..
Wednesday, September 29, 1999




Jon Iverson
jbi_cpa@yahoo.com
Friend of his younger brother
Fontana CA
Richard mentioned on TV tonight

Tonight, Saturday, Jan 23, 2010, I was watching a program on the History channel, 1968 with Tom Brokaw. Army Nurse Nelly Harness Coakley relayed an experience that involved Cpl Burns. Ms. Coakley relays that same experience below that she was present when Cpl Burns passed away in triage and that his was the only dog tag she had ever read. The memory of his passing must have seared a great scar in her memory that 40 years later it can still be so fresh, still be so tramatic. I was friends with Cpl Burns' younger brother Glenn. I also was a paper boy for the local newspaper The Fontana Herald News and I remember my sadness of reading of his passing while I folded my newspapers that day. Thought I would pass along the above info should the family be interested. God bless Cpl Burns.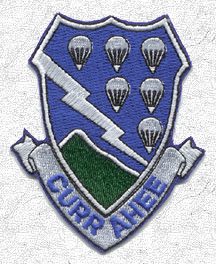 Richard Allen Burns, was born, Septmeber 5, 1948, the oldest son of Mr. and Mrs. Gerald R. Burns, of Fontana, California. Also surviving him, were his two, brothers: Michael and Glenn. Richard served, with the 3rd, Battalion, 506th, Infantry, (Currahees) 101st, Airborne, Division and was scheduled to leave Vietnam, April 3rd, of 1969. He was killed, on February 28th, so he had about a month left, to serve in country. Seven, Currahees, were killed, when two "booby traps," exploded. Godspeed Currahees!
Tuesday, February 10, 2004