Photo In Uniform
Service Details

Last Rank
First Lieutenant
Last Service Branch
Infantry
Last Primary MOS
1542-Infantry Unit Commander
Last MOS Group
Infantry (Officer)
Primary Unit
1968-1969, 1542, 9th Infantry Division
Service Years
1966 - 1969
Last Photo
Personal Details



Home State

| | |
| --- | --- |
| Wisconsin | |

Year of Birth
1945

This Military Service Page was created/owned by

SGT Rick Dunn

to remember Jacobson, Mark Nels, 1LT.

If you knew or served with this Soldier and have additional information or photos to support this Page, please leave a message for the Page Administrator(s)

HERE

.

Casualty Info

Home Town
La Crosse
Last Address
La Crosse


---

Casualty Date
Jan 27, 1969
Cause
Hostile, Died
Reason
Other Explosive Device
Location
Kien Hoa (Vietnam)
Conflict
Vietnam War
Location of Interment
Not Specified
Wall/Plot Coordinates
33W 002
Last Known Activity
Last Name JACOBSON
Given Names MARK NELS

Date of Birth 19451124 11/24/1945
Service A Army
Component V Reserve
Rank 1LT First Lieutenant
Grade and posthumous promotion O2
Service Occupation 1542 Infantry Unit Commander (ARMY)
Actual Date of Casualty 19690127 01/27/1969
Actual Date of Death 19690127 01/27/1969
Tour Date 681030 10/30/1968
Posthumous decoration
Casualty Type A1 Hostile, Died
Reason G Other Explosive Device
Air no Air 7 Ground Casualty
Body Recovered
Country VS South Vietnam
Province 33 Kien Hoa
Casualty Location

C/3/47th Inf Rgt, 9th Inf Div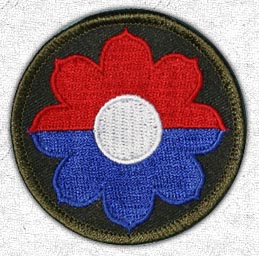 Major command, eg division or brigade 9th Inf Div
Company/battery/troop or similar level unit C Co
Battalion or similar level unit 3rd Bn
Regiment, ROAD 47th Infantry

Home of Record City LA CROSSE
Home of Record State Code Wisconsin

Panel 33W
Line 2

MARK NELS JACOBSON
Army - 1LT - O2
| | |
| --- | --- |
| Age: | 23 |
| Race: | Caucasian |
| Sex: | Male |
| Date of Birth | Nov 24, 1945 |
| From: | LA CROSSE, WI |
| Religion: | ROMAN CATHOLIC |
| Marital Status: | Single |
1LT - O2 - Army - Reserve
9th Infantry Division

Length of service 2 years
His tour began on Oct 30, 1968
Casualty was on Jan 27, 1969
In , SOUTH VIETNAM
HOSTILE, GROUND CASUALTY
OTHER EXPLOSIVE DEVICE
Body was recovered
Comments/Citation

Tim Maher
hosedragger1@msn.com
Friend
1855, Holly Blvd., Deland, Florida, 32720, USA
Mark a friend

Mark and I were High School friends, he will always be remembered, as 18, with that fast smile and quick wit. On behalf of all of his friends and classmates, of the Aquinas, High School - Class, of "63," we honor, your sacrifice and you will always occupy, a special place in our memories and hearts, you will, never be forgotten. Tim
Friday, March 17, 2000

LT COL JEFFREY JACOBSON USAFR

jeff.jacobson@med.va.gov

BROTHER
1141 US HY 1
CAMERON, NC 28326 US

MY BROTHER WON THE SILVER STAR FOR HIS SERVICE IN VIETNAM. HE WAS DEARLY LOVED BY HIS PARENTS AND 2 BROTHERS AND SISTER. HE DIED TO YOUNG LIKE ALL THE REST OF THE VICTIMS IN VIETNAM.THEIR ACTIONS ARE APPRECIATED MORE AND MORE AS TIME GOES BY.
Sunday, March 05, 2000


Tom Jacobson(Photo Credit)
You are not Forgotten

Wednesday, June 28, 2006
Mark Steingraeber
mark_steingraeber@fws.gov
N2683, Potato Ridge Road, La Crosse, WI., 54601, USA
Aquinas, High School, Remembers, You

The memory, of Lt., Mark Jacobson is, alive and well, at his alma mater, Aquinas, High School, (Class, of 1963) in La Crosse, Wisconsin, where a trophy case, gifted to the school in Mark's memory, by his parents decades ago, was recently refinished and made to look new again, as part of my son Robert's, (Class, of 2009) Boy Scout, Eagle Project. This included a search, of school archives and published news accounts, resulting in the addition of a framed Senior portrait, of Mark and a brief biography that are displayed, in the refurbished case for all who pass, through the Cameron Street, entrance to see. It has been an honor to refresh the spirit, of Mark's character, his dedication to country and his self-sacrfice, so that he may long be remembered, by the Aquinas family.
Nov 9, 2007
Edward Kasik
esk4949@aol.com
IL
Charlie One Six


Lt. Jacobson was my platoon leader. He was a good man, and went out of his way to protect his men. I have thought of him often over the years.
Feb 28, 2009
Remebering Mark
Posted for: MARK NELS JACOBSON:
I remember Mark as extremely bright,energetic and with a great sense of humor. We both served in the military during the war, it was a tragic war and
Mark was a great loss as were all the young men, our friends who were lost there. I was very said to find out that Mark died there and actually ran across Marks marker
while walking through a cemetary adjacent to
my Mom's apartment complex. Mark showed so much promise and was of great pride to his
family he will always be missed and remembered by his friends. I located Marks
name on the wall in D.C. .... it was an
awesome experience. Tim Maher
Posted by: Tim Maher
Email: Hosedragger1@msn.com
Relationship: High school friend
Tuesday, February 8, 2000
six
Posted for: MARK NELS JACOBSON:
An excelent soldier; He will always be remembered by those who served with him
Posted by: Chuck Wilber
Email:
Relationship: We served together
Monday, February 4, 2002



A Note from The Virtual Wall

Charlie Company, 3/47th Infantry lost two men to a mine on 27 Jan 1969 - 1LT Mark N. Jacobson and SP4 William D. Nuhfer of Warren, Pennsylvania.