| | | |
| --- | --- | --- |
| Photo In Uniform | Service Details | |
| | | |
Last Photo
Personal Details



Home State

| | |
| --- | --- |
| Pennsylvania | |

Year of Birth
1934

This Military Service Page was created/owned by

SP 5 Rick Beecherl

to remember Davis, Theodore H., SSG.

If you knew or served with this Soldier and have additional information or photos to support this Page, please leave a message for the Page Administrator(s)

HERE

.

Casualty Info

Home Town
Neshaminy
Last Address
Neshaminy


---

Casualty Date
Feb 26, 1967
Cause
Hostile, Died
Reason
Gun, Small Arms Fire
Location
Binh Duong (Vietnam)
Conflict
Vietnam War
Location of Interment
Fort Riley Post Cemetery - Fort Riley, Kansas
Wall/Plot Coordinates
15E 095
Last Known Activity
SSgt. Davis was one of 24 men killed during the night firefight near the Cu Chi Basecamp against almost overwhelming enemy troops. Combat action took place on Highway TL-8A about 9 kilometers northeast of Cu Chi and 3 kilometers southwest of Phu Hoa.

Comments/Citation

Diane H.
respect
Each day, as I visit, this place called, 'The Wall' ~~~~ I pay my respects, to the brave men, that fought, in Vietnam and 'gave it, their all.' Some heroes, have many entries, some heroes, have few~ Regardless, each entry is, from the heart and I feel honored, that they allow me, to view. I'am touched, by the messages, written, by old friends, loves, relatives and brothers, of war~ May their hearts, rest easy, brave warrior, for today, would have been, your birthday and it is, with Angels, you soar ~ God Bless you and those, you left behind. You, are not forgotten.
Mar 27, 2007
manny g
Fellow Veteran 69-70 An Khe
Union Gap, WA. 98903
"You are Remembered"
Peace and condolence, to the family and friends. "He which hath no stomach, to this fight, let him depart. But we in it, shall be remembered. We few, we happy few, we band of brothers!! For he today, that sheds his blood with me, shall always be my brother." Rest in peace brave soldier, you have not been forgotten. (W.Shakespeare) May God Bless you, for your Sacrifice!!!
Feb 26, 2007
4th, Battalion, 9th, Infantry Regiment.
Manchu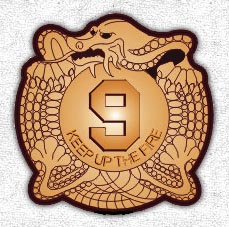 Tuesday, February 26, 2002