Photo In Uniform
Service Details

Last Rank
Sergeant
Last Service Branch
Signal Corps
Last Primary MOS
293.10-Radio Relay Carrier Operator
Last MOS Group
Signal Corps (Enlisted)
Primary Unit
1968-1969, 293.10, 1st Signal Brigade
Service Years
1968 - 1969
Official/Unofficial US Army Certificates

Cold War Certificate
Last Photo
Personal Details



Home State

| | |
| --- | --- |
| North Carolina | |

Year of Birth
1946

This Military Service Page was created/owned by

SP 5 Rick Beecherl

to remember Cutrell, Nickey Wade, SGT.

If you knew or served with this Soldier and have additional information or photos to support this Page, please leave a message for the Page Administrator(s)

HERE

.

Casualty Info

Home Town
Engelhard
Last Address
Engelhard


---

Casualty Date
Jan 15, 1969
Cause
Non Hostile- Died Other Causes
Reason
Vehicle Loss, Crash
Location
Binh Duong (Vietnam)
Conflict
Vietnam War
Location of Interment
Not Specified
Wall/Plot Coordinates
34W 006
Last Known Activity
SGT Nickey Wade Cutrell was a member of the Army, SGT Cutrell served our country until January 15th, 1969 in Binh Duong, South Vietnam. He was 22 years old and was not married. It was reported that Nickey died when his vehicle crashed. His body was recovered. SGT Cutrell is on panel 34W, line 006 of the Vietnam Memorial Wall in Washington D.C. He served our country for 2 years.

Nicky was my fathers best friend in the world during the war. They lived almost 2 hours apart. They were such good friends that I was named after him. My name Is Michelle but my middle name is Nicole I know that I were to ever have met Nicky that he would have have been a great man or my father to have named me after him. Michelle Dalton.

Nickey and I graduated from Mattamuskeet High School's first graduating Class of 1965 in Swanquarter, NC. Nickey had blond hair. He was a shy and quiet guy, but always with a smile. There were 45 members of our class. Classmate and Friend, Georgine (Bouchard) Armstrong.

He is the Son of Mr Benjamin Duvill and Mrs Mabel Magdalene Rose Cutrell.

He served with the 595th Signal Company, 36th Signal Battalion, 2nd Signal Group, 1st Signal Brigade, USARV.

He was awarded The Vietnam Service Medal, The Republic of Vietnam Campaign Service Medal, The National Defense Service Medal and The Good Conduct Medal.


Comments/Citation
Vietnam Wall Panel coords 34W 006



Lawrence Englert
Ms USA
Rest in peace brave Soldier. You are not forgotten.
Jan 15, 2012




Jim and Tom Reece
Fellow Tar Heel Veteran
Salute to a Fallen Tar Heel Veteran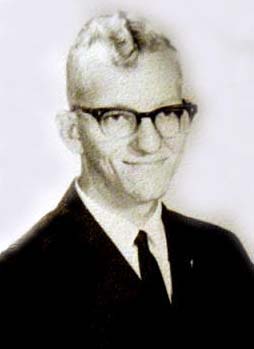 You answered the call of Your Country and then gave the Ultimate Sacrifice. For this, we Salute You.
Sep 1, 2010
Manuel Pino Jr
Fellow Vietnam Vet
MY COUNTRY'S FLAG CRIED the flag bowed it's bars and wept starry tears as it hung at half-mast for a soldier's years. another youth it had called and another youth had died. I stood and i watched as my country's flag cried. it clothed the drab coffin in it's red, white, and blue, silently protecting the contents for the comfort of a few. it brought strength to some, to others, bitter pride. but as mourners filed by, my country's flag cried. as it rode to the field where the soldier was laid away, the flag recalled the pledge that he used to stand and say, but to war he went and to keep that pledge, he tried. as the guns fired their last salute, my country's flag cried. as taps rang out, it was folded with care, for the soldier's soul a chaplin whispered a prayer. he asked god for peace in this world to abide, and in a grieving mother's arms my country's flag cried
Sunday, May 08, 2005