Photo In Uniform
Service Details

Last Rank
Staff Sergeant
Last Service Branch
Infantry
Last Primary MOS
11B10-Infantryman
Last MOS Group
Infantry (Enlisted)
Primary Unit
1965-1965, 11B10, HHC, 1st Cavalry Division
Service Years
1948 - 1965
Official/Unofficial US Army Certificates

Cold War Certificate
Last Photo
Personal Details



Home State

| | |
| --- | --- |
| New York | |

Year of Birth
1930

This Military Service Page was created/owned by

SP 5 Rick Beecherl

to remember Curry, Wilbur, Jr., SSG.

If you knew or served with this Soldier and have additional information or photos to support this Page, please leave a message for the Page Administrator(s)

HERE

.

Casualty Info

Home Town
Buffalo
Last Address
Buffalo


---

Casualty Date
Nov 15, 1965
Cause
Hostile, Died
Reason
Multiple Fragmentation Wounds
Location
Vietnam, South (Vietnam)
Conflict
Vietnam War
Location of Interment
Forest Lawn Cemetery - Buffalo, New York
Wall/Plot Coordinates
03E 054
Last Known Activity
"WE WERE SOLDIERS'
Film can only hint at story of 2 local Vietnam casualties
By ELMER PLOETZ
News Staff Reporter
3/11/2002
Gilbert M. Nicklas, the 20-year-old son of a Niagara Falls businessman, and Wilbur Curry Jr., a 35-year-old career soldier from the Seneca Nation, didn't appear to have much in common - except for one thing.
The two men were among the dead when the shooting stopped 36 years ago in the Ia Drang Valley in Vietnam.
The battle was the first pitched firefight as the United States sank into the Vietnam War, and it is the plot for the movie "We Were Soldiers," which was No. 1 nationally at the box office in its first week. It tells the story of those days in November 1965, when 234 Americans died.
It's the biggest nonfiction film Hollywood has made about Vietnam.
But the movie and the book it was based on, "We Were Soldiers . . . and Young," by retired Army Gen. Hal Moore and war correspondent Joe Galloway, only begin to tell the tales of the two Western New Yorkers and the men they fought with.
With 17 years in the Army, Wilbur Curry - "Chief" to his fellow soldiers, "Sonny" to his family - was a quiet leader and a good friend, says Dennis Deal, the young second lieutenant who was in charge of their company.
"I only knew Wilbur Curry for two weeks, but I knew him intensely," said Deal, who was assigned to Curry's unit just before the battle. "I can't say this about anybody else in my life, and I'm 60 years old, but I never developed such a fast and close friendship in such a short time. He not only was a friend, he was my backbone. . . . I relied on him totally."
Deal was 23 at the time. He recalls that, when the soldiers were traveling in squads of 12 or 13, Curry would quietly move from his traditional spot near the back to right behind the lieutenant.
"He wanted to make sure I didn't make a dumb mistake and get us all killed," Deal said.
The Army was Curry's life, according to both Deal and Curry's brother, Marvin. He enlisted in the Army in 1948 after graduating from Hutchinson-Central High School while his family lived temporarily in Buffalo, and he fought in the Korean War. He was wounded there in 1953 after volunteering for a transfer from a clerical job to the infantry.
"He didn't want to be a civilian. He went in to be a warrior," said Marvin Curry, recalling the era as a time when Native Americans were routinely discriminated against locally.
In a country where the natives had been systematically eradicated, Marvin Curry said, it was a place to reclaim a warrior's pride. His older brother was the leader, Marvin Curry says, as they would go out for three days at a time to live off the land in the woods. And Marvin Curry - who wound up spending 20 years in the Navy before serving another 20 years as superintendent of ships at the Buffalo and Erie County Naval & Military Park - followed his brother into the military because it was a place they could prove they were as brave and capable as anybody else, if not more.
Wilbur Curry was, above all, a soldier.
According to Deal, the staff sergeant was the kind of man who "would go into the Army, get swallowed up for 20 or 30 years, and then you go fish."
He also had a reputation as the best machine gunner in a 15,000-man division. He was a barracks soldier, never marrying, and his reputation was such that, when he got into a few bouts of trouble for rowdy behavior at camp, the Army brass would overlook it to keep him in action.
Comments/Citation
Vietnam Wall Panel coords 03E 054


Lawrence Englert
Ms USA
Rest in peace brave Soldier. You are not forgotten.
Nov 15, 2011




Mike Vietevet
Wilbur Curry was an American Indian, not a caucasian. Notice I said American Indian and NOT naitive American.
Nov 15, 2007




Manuel Pino Bco 2/8th 1st Cav 68-69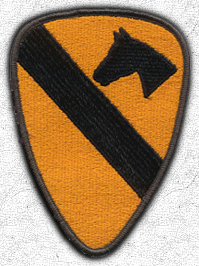 Bravo Co.1/7th Cav, 1st Cav Div.
Dec 30, 2006
Doug Connor
Friend, Of The Cav.
A tribute to Timothy, one, of the 234, young Americans who died, in three days of fighting, in LZ-Xray & Albany, November 1965, in the Valley Of Death, the Ia Drang. Lest we forget our fallen heroes, those who gave the last measure, of devotion. May their souls be cradled, in The Arms of The Lord, Forever.
Wednesday, April 26, 2000
Robert Tripp
a friend never met
Ridgeway, Ontario Canada
"Greater love has no one than this, that he lay down his life for his friends." John 15:13
Thursday, March 10, 2005