Photo In Uniform
Service Details

Last Rank
Captain
Last Service Branch
Aviation
Last Primary MOS
1980-Fixed Wing Aviation Unit Commander
Last MOS Group
Aviation (Officer)
Primary Unit
1969-1969, 1980, 223rd Aviation Battalion
Service Years
1967 - 1976
Last Photo
Personal Details



Home State

| | |
| --- | --- |
| Virginia | |

Year of Birth
1948

This Military Service Page was created/owned by

SP 5 Rick Beecherl

to remember Bessor, Bruce Carlton, CPT.

If you knew or served with this Soldier and have additional information or photos to support this Page, please leave a message for the Page Administrator(s)

HERE

.

Casualty Info

Home Town
Fairfax
Last Address
Missing in Action


---

Casualty Date
May 13, 1969
Cause
Hostile, Died while Missing
Reason
Air Loss, Crash - Land
Location
Laos
Conflict
Vietnam War
Location of Interment
Arlington National Cemetery - Arlington, Virginia
Wall/Plot Coordinates
25w 094

Last Known Activity


A Note from The Virtual Wall


On 13 May 1969 1LT Bessor flew an O-1G (tail number 51-16959) on a radio relay mission in support of a Special Forces reconnaissance team operatingin the SVN/Laos border area. He was accompanied by SFC Mike J. Scott from Cammand and Control Central, MACV-SOG, the headquarters which was running the recon operation.

At about 0800 the recon team held radio contact with 1LT Bessor's aircraft and could hear aircraft engine noise southwest of their position. They then heard 15 rounds of 37mm antiaircraft fire and engine sputtering. While they did not hear sounds of a crash, they did lose radio contact with the aircraft. Shortly thereafter they heard heavy rifle fire from the same direction.

Airborne seach and rescue efforts were hampered by cloud cover and enemy fire. On May 18 a ground unit was able to search the area but found nothing. On conclusion of the SAR effort the two men were classified as Missing in Action.

The men remained in MIA status until the Secretary of the Army approved Presuptive Findings of Death( and posthumous promotions) for them - Caption Bessor on 10 Nov. 1976 and MSgt Scott on 24 Aug 1978. Their remains have not been repatriated.
Comments/Citation
Vietnam Wall Panel coords 25W 094



Don Stock
Childhood neighbor
PO., Box, 7945, Charlottesville, VA., 22906, USA
Hi Bruce. I grew up, 2, houses down, from you and was 8, years younger, than you. You were one, of the nicest big kids, that I knew. We used, to play, chicken fights and I always, put my hands, over your eyes. I'm sorry, you had, to die, so young. I miss you. Thanks, for your service!
Dec 31, 2010




ben wilson
A humbled American
109-1, Route, 519, Newton, NJ., 07860, USA
happy birthday
Happy birthday, Hero! I stand, before you, humbled and Saluting! You will, never be forgotten! Thank you and rest easy, soldier!
Jan 10, 2010




Cindy Sorenson
Atlantic, IA., 50022, USA
Virginia's POW/MIA's.
http://wolfhawke81.webs.com/index.html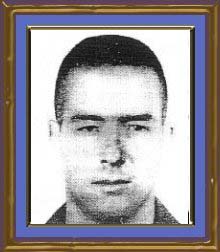 You, are not forgotten! I had this site up, on angelfire, for 10, years and am now moving it, to wolfhawke81.webs.com/index.html. There is also a link, on Captain, Bessor's second page, to a memorial, garden, where anyone can, pick a flower (it starts as a pot, grows and blooms, in 28 days) to leave, for any, or all of the people, on this site! You will, long be remembered, Capt., Bessor!
Jul 26, 2009
Rick Parsons
friend, roommate
25, S.E., 2nd, Ave., Miami, Fl., 33131, U.S.A.
Never Forgotten
As another Veteran's Day, passes, just wanted to say, that you, are never forgotten. We miss you. My wife Rachel and I have a Great Dane, today, at least partly, because of having lived, with Taurus. Here's to Mike Blacker, Bob Bond, Bruce Johnson, Bob Marshall and all, of the other members, of OFWAC., 68-10.
Nov 12, 2008
Mike McCaffrey
Childhood Friend
119, Pine St., Days Creek, OR., 97429, USA
A long, over due, 'Hello"
Hey Bruce... I first, found out about your MIA., on a Memorial Day, while watching TV. The Wall was being scanned, by the TV., camera and stopped/centered, on your name. Then I, remembered your Dad was in, the television industry. Needless to say, it saddened me. A Vietnam, Vet., myself, the last thing I needed, was to see another loss, especially someone close. I will keep in tact, the memories of us riding, our bikes, together and just, being kids. Your were, a funny, little dude and made me, laugh, but then, we can talk about all, that, when I see, you again. God Bless, Mike
Mar 27, 2008
Mike Blacker
Flight School classmate
Bruce, We had quite a time, in flight school. Your dog (and class mascot) "Tauris, the Great Dane," was enjoyed, by all. Our old quarters, in Glennville, have been torn down. Bob Bond and I toast, to you, when we get together. Sharon and I see them, when we pass, through TX.. You're a hero, we're survivors. See you, in Fidler's Green. Mike
Aug 21, 2007
Manuel Pino Bco 2/8th 1st Cav 68-69
Fellow Vietnam Army Vet



OH!. I HAVE SLIPPED THE SURLEY BONDS OF EARTH, AND DANCED THE SKIES ON LAUGHTER-SILVERED WINGS. WHERE NEVER LARK OR EAGLE EVER FLEW-AND WHILE WITH SILENT, LIFTING MIND I'VE TROD THE HIGH UNTRESSPASSED SANCTITY OF SPACE, PUT OUT MY HAND AND TOUCHED THE FACE OF GOD.
Dec 19, 2006
Kimberly Kimmel-Ober
admirer
Encinitas, California, United States, of America
For CAPT/03, Bruce Bessor and all those, who knew him and loved him, I just want to say, thank you, for your dedication and sacrifice! Please know, that you have, not been forgotten and always, will hold a special place, in my heart! It would have been nice, to have known, you, as a person and I greatly, appreciate your service! I just wish, you, did not, have to pay, so high, a price! You forever will, be a hero, in my eyes!
Thursday, January 10, 2002
Tom(Ski) Waskovich
Friend - Flew VR's., with Bruce)
149, Fox Hollow Dr., Lanoka Harbor, NJ., 08734, USA
Not Forgotten
Buce's sacrifice, is not forgotten, by former SF., or SPAF..
Saturday, July 01, 2000
Wyatt Johnson
Mr. Anderson's History Student
2000, Sam Houston Drive, Arlington, TX., 76014, USA
My Adopted MIA.
Captain, Bruce Carlton Bessor, My name is Wyatt Johnson. I'm a 2002, Junior, at Sam Houston, High School, in Arlington, TX.. As part of a class assignment, on Vietnam's MIA's., I learned, your story and shared it, with my classmates. I learned, of your sacrifice and will, remember you.
Monday, May 06, 2002
Ian Campbell
Lest we forget. They shall grow not old, as we that are left, grow old. Age shall not weary them, nor the years, condemn. At the going down, of the sun and in the morning, We will, remember them.
Friday, January 10, 2003


The following remembrances have been left at The Virtual Wall for BRUCE CARLTON BESSOR:


Remembered - Posted by
(Photo Credit: Cindy Sorenson) Rest in peace with the warriors.


Fairfax City Remembers - Posted by Grady Wilson
The American Legion, Post 177, Fairfax, Va honors Captain Bruce Bessor with a permanent POW-MIA Memorial. …


If I should die...remembrances for CAPT. Bruce Carlton BESSOR, USA...who died for our country!!!!!! - Posted by
If I should die, and leave you here awhile, be not like others, sore undone, who keep long vigils by the …


We Remember - Posted by Robert Sage
Bruce has a military stone in his honor at Arlington National Cemetery.


Bruce - Posted by Rick Parsons
He and his Great Dane Taurus were my room mates in flight school. I will always remember Bruce.


Bruce C. Bessor still remembered. - Posted by Michelle Zimmer
My name is Michelle Zimmer and I also wore a POW/MIA bracelet with his name on it until it was stolen from …


Never Forgotten - Posted by Bill Nelson
FOREVER REMEMBERED "If you are able, save for them a place inside of you....and save one backward glance …


Not Forgotten - Posted by Candace Lokey
I have not forgotten you. I chair the Adoption Committee for The National League of Families of Prisoners …


In Honor of Bruce C. Bessor - Posted by Woodie Larrimore
It is a Honor to have you as my adopted POW/MIA Brother, my wife an I won't stop fighting until you're …