Photo In Uniform
Service Details

Last Rank
Corporal
Last Service Branch
Medical Corps
Last Primary MOS
91A10-Medical Corpsman
Last MOS Group
Medical Department (Enlisted)
Primary Unit
1969-1970, 23rd Infantry Division (Americal)
Service Years
1969 - 1970
Last Photo
Personal Details



Home State

| | |
| --- | --- |
| Massachusetts | |

Year of Birth
1949

This Military Service Page was created/owned by

SGT Rick Dunn

to remember Berry, Alan Wayne, CPL.

If you knew or served with this Soldier and have additional information or photos to support this Page, please leave a message for the Page Administrator(s)

HERE

.

Casualty Info

Home Town
Palmer
Last Address
Palmer


---

Casualty Date
Feb 02, 1970
Cause
Hostile, Died
Reason
Other Explosive Device
Location
Quang Tin (Vietnam)
Conflict
Vietnam War
Location of Interment
Not Specified
Wall/Plot Coordinates
14W 092
Last Known Activity
Last Name BERRY
Given Names ALAN WAYNE

Date of Birth 19490912 09/12/1949
Service A Army
Component Y Selective Service
Rank CPL Corporal
Grade and posthumous promotion + E3
Service Occupation 91A10 Medical Corpsman (ARMY)
Actual Date of Casualty 19700202 02/02/1970
Actual Date of Death 19700202 02/02/1970
Tour Date 691214 12/14/1969
Posthumous decoration
Casualty Type A1 Hostile, Died
Reason G Other Explosive Device
Air no Air 7 Ground Casualty
Body Recovered
Country VS South Vietnam
Province 04 Quang Tin
Casualty Location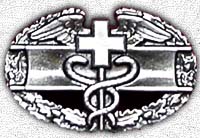 HHC/2/1st Inf Rgt, 196th Inf Bde

Major command, eg division or brigade 196th LIB
Company/battery/troop or similar level unit HHC
Battalion or similar level unit 2nd Bn
Regiment, ROAD 1st Infantry

Home of Record City PALMER
Home of Record State Code Massachusetts

Panel 14W
Line 92

ALAN WAYNE BERRY
| | |
| --- | --- |
| Age: | 20 |
| Race: | Caucasian |
| Sex: | Male |
| Date of Birth | Sep 12, 1949 |
| From: | PALMER, MA |
| Religion: | ROMAN CATHOLIC |
| Marital Status: | Single |
CPL - E4 - Army - Selective Service
196th Light Infantry Brigade

Length of service 0 years
His tour began on Dec 14, 1969
Casualty was on Feb 2, 1970
In QUANG TIN, SOUTH VIETNAM
HOSTILE, GROUND CASUALTY
OTHER EXPLOSIVE DEVICE
Body was recovered


Comments/Citation

Alan Berry

Posted for:

ALAN WAYNE BERRY

:

Alan, we will always love and miss you.
Love Mom, Dad & Family
Posted by:
Email:
Relationship: He is my son
Thursday, November 22, 2001
Brother In Law

Posted for:

ALAN WAYNE BERRY

:

Alan I am your brother in law you never met. I married into your family and they became part of me. Your family never has forgotten you and picture still hangs in your mothers home. Alan you will always be remembered and missed very much and I wish I had the chance to get to know you. God Bless and Thank You
Your Brother in Law
Posted by: Bruce Gustafson
Email:

BruceGus96@aol.com


Relationship: Brother In Law
Sunday, December 19, 1999


Tyler Harper

THarper49@hotmail.com

Platoon leader
Norman, OK., 73071, USA

I was Corporal, Berry's, Platoon Leader, in Vietnam. He was, my platoon medic. I can assure, his family and friends, that Alan did not suffer, when we lost him. He always had a kind word, for everyone and was forever fretting, over the men, in the platoon. He died, while doing his job. He was ordering more medical supplies, for treating the men in our platoon. Alan was respected and well admired, by myself and our platoon. He will forever be a hero, in my heart. God Bless Alan and his family and friends.
Friday, July 19, 2002


Tony Steerman

toneloc@mindspring.com

fellow grunt
135, fayette brook way, jonesboro, ga., 30238, USA
I think I was there, when they died

I think, through this site, that I have finally identified the two men, who lost their lives, no more than 15, feet, from me, on that horrible February morning. I have searched, a lot of panels and I'am quite sure, their names were Alan Wayne Berry and James Kent Kirkby. They died instantly, with their heads, only inches apart. There was no pain, or suffering. I did'nt know them personally, but they will always be in my heart, when I think, about the Vietnam experience. My belated condolences, to their families and loved ones. God bless you and never forget, that they were heroes.