Last Known Activity

Ransom, Robert, Jr.
by Benjamin Ransom McBride, 1994.
12 Feb. 1828–14 Jan. 1892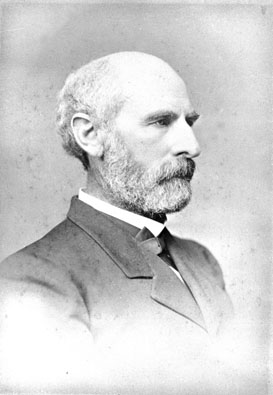 "Robert Ransom." General Negative Collection, North Carolina State Archives, Raleigh, NC. Call no. N_61_3_7.Robert Ransom Jr., U.S. army officer, Confederate general, and civil engineer, was born at his family plantation, Bridle Creek, in Warren County. The son of Robert and Priscilla West Coffield Whitaker Ransom, he and his brother, Matt, were educated by private tutors and in academies in Warren and Franklincounties. Appointed to the U.S. Military Academy at West Point, Robert was graduated in 1850. As a young army officer he was assigned to Fort Leavenworth, Kans., and served in New Mexico and elsewhere in the Southwest. Along with most of the command, he contracted cholera early in his career, and for the remainder of his life he suffered a series of illnesses. His frontier duties included constructing isolated forts and scouting against hostile Indians.
In 1854 Ransom left for a year's assignment at West Point as a cavalry instructor. Afterwards he returned to Fort Leavenworth as adjutant of the newly organized First Cavalry. In Washington, D.C., in 1856, he married Mary Elizabeth (Minnie) Huntt and they returned to the Kansas frontier. Kansas was in turmoil as rival factions of proslavery and "free-staters" vied for superiority in the struggle to determine whether slavery would or would not be permitted there. The army was involved in trying to keep peace between the two groups as well as defend the region against increasingly hostile Plains Indians. The population of Kansas more than doubled in a four-month period, and no less than six governors and five acting governors exchanged offices in the course of seven years. Ransom spoke at Topeka in July 1856, when the army dismissed the Territorial Legislature and ordered several citizen militia organizations to disband. The fanatic abolitionist, John Brown, repeatedly assembled his followers as the army tried to disperse them. On one occasion Ransom personally confronted Brown with a cocked pistol and thereby ended Brown's resistance. When asked by Ransom why he had continued to cause trouble, Brown replied: "Oh, I wanted to see what stuff you fellows were made of. . . . I looked into your eye and saw 'shoot' and I was not quite ready to quit Kansas then."
During the next two years, repeated illnesses brought on through exposure and mental fatigue left Ransom physically exhausted, and he was forced to take extended sick leaves. Near the end of 1856 he contracted a serious intestinal disorder, followed by a severe case of pneumonia in 1857. In the spring of 1858 he suffered from lung hemorrhages, and in the fall of the same year he nearly died from typhoid fever. By the early part of 1859, however, he was well enough to return to duty and took up assignments at Fort Riley, Kans., and Fort Wise, Colo. He was promoted to captain in January 1861, but four months later he resigned following the secession of his native state, North Carolina, from the Union.
Back home, he was commissioned captain and ordered to organize a regiment of state troops. It was redesignated the First North Carolina Cavalry, and Ransom was promoted to colonel and made its commanding officer. He came to consider the formation, equipping, and training of this unit to be one of his "best services" of the war. General Wade Hampton later remarked that "much of the efficiency of this noble regiment [was due] to its first colonel, Robert Ransom . . . there was no finer body of men in the army of Northern Virginia." In the spring of 1862 Ransom was promoted to brigadier general for the purpose of organizing the Confederate cavalry under General Albert Sidney Johnston in the West. The fall of New Bern, however, changed these plans, and Ransom was ordered to eastern North Carolina at the head of a brigade of North Carolina infantry.
Other Comments:

There was considerable apprehension in North Carolina over the successful coastal invasion of Federal General Ambrose Burnside's troops, and the state government competed successfully with the Confederacy for the use of its own troops in defending its own soil. The Federal troops were able to retain their control over most of the Albemarle Sound region for the duration of the war, but they were never able to muster sufficient strength to capitalize on their hold. The North Carolinians were able to turn this potentially disastrous situation into a successful holding and containment action, and Ransom considered his efforts in this affair as some of his best in "bringing order out of chaos."
By June 1862 there were more pressing needs for his services in resisting General George B. McClellan's march towards Richmond. Ransom's brigade joined Robert E. Lee's forces in the Seven Days' Battle. They fought well despite their futile piecemeal attacks against the strongly held Federal position on Malvern Hill. In September, as Lee initiated his first invasion of the North, the brigade helped General Stonewall Jackson capture Harper's Ferry and then, as part of J. G. Walker's division, stopped three Federal assaults on the bloody Sharpsburg battlefield. By December 1862 Union forces were again moving against Richmond, but this time under their new commander, Ambrose Burnside, by way of Fredericksburg, Va. The battle that took place there was a crushing defeat for the Federals, and Ransom played a major part in the Confederate success. He commanded a division that held Marye's Heights overlooking the town. Repeated Federal frontal attacks across exposed fields against the position resulted in some 9,000 Union casualties versus only about 1,500 on the Confederate side in one day's fighting. With the withdrawal of the Union Army of the Potomac, Ransom's division was once more returned to contain the Federals in North Carolina, this time in response to an enemy attack on the strategically vital Wilmington and Weldon Railroad. The Northerners pushed as far as Goldsboro but failed to capture the town, being successfully contained by the Confederates.
Ransom's success in these campaigns gained him promotion to major general in May 1863, and he was ordered to take over command of Richmond from General D. H. Hill. For two months he organized the defenses of this key city but was forced to give up his post when he had a recurrence of the ill health that had plagued him before the war. By October he had recovered sufficiently to head the Military District of Southwestern Virginia and East Tennessee, where he participated in the fighting around Knoxville and warded off Federal raids and diversionary maneuvers.
In April 1864 he was again ordered to command the defense of Richmond and was instrumental in "bottling up" Union General Benjamin F. Butler's advance up the James River at Bermuda Hundred. In June 1864, as the siege of Petersburg settled down, Ransom was assigned command of General Jubal Early's cavalry and rode out of the Shenandoah Valley to test the defenses of Washington, D.C. The U.S. capital was strong enough, but the Confederates succeeded in instilling a sense of panic among the inhabitants and the Federal government before they returned southwards. Ransom reported that he "came within 100 yards of the defense works" on the northern side of the city, closer than any other Confederate general. This action was to be Ransom's last participation in the fighting. In July 1864 he again took sick but was in charge of an investigation regarding outrages allegedly perpetrated by Confederate General John Morgan's raids in Kentucky. In November he was sent to command the forces at Charleston, S.C., but again became ill and remained on sick leave for the duration of the war.
The depressed and defeated South was not the sort of environment in which Ransom could easily adjust after some twenty years of military life under two dissimilar and competing American governments. From 1865 to 1867 he resided in Wilmingtonand worked as a freight company's agent and as marshal of the city. Discouraged, he turned to selling railroad supplies to rebuild the devastated southern rail system until 1875. This task completed, he settled down to a life of farming near Richmond, Va., but this interest lasted only four years. Periodically Ransom fell ill, and he frequently visited the mineral springs of western Virginia for the relief of growing rheumatism. In 1878 he became assistant to the U.S. civil engineer in New Bern and worked to improve various rivers and harbors in both Carolinas. He continued this work until his death in New Bern, where he was buried in Cedar Grove Cemetery beside his first wife, who had died in 1881.
In 1884 Ransom married his second wife, Katherine DeWitt Willcox Lumpkin, of Athens, Ga., widow of Francis G. Lumpkin. Ransom's first wife bore him nine children: Fannie Priscilla, Mary Elizabeth Huntt, Robert, Gibson Huntt, James Boisseau Jones, Matt Whitaker (daughter), Henry Huntt, George Gibson, and Seymour Herbert. His second wife gave him three more: Katherine DeWitt, Eugene Mayson, and Emily Carnes.